Space2B Celebrate International Women in Engineering Day
In celebration of International Women in Engineering Day, we held a special event for our gender balance network, Space2B, at our Bolton site. Focusing on the power of role models, the event was open to both men and women who are passionate about gender equality.

The well attended occasion provided a platform for our employees to discuss personal influencers and how they helped to shape their future as well as take part in group bridge building activities and a Q&A session with a diverse range of MBDA employees.


This was Clean Room Technician, Gregg's first Space2B event:

"As a New Starter this is a great opportunity to meet different faces networking with people from different professions within the industry. Benefits for me is learning how people are all linked together to make it happen in the workplace."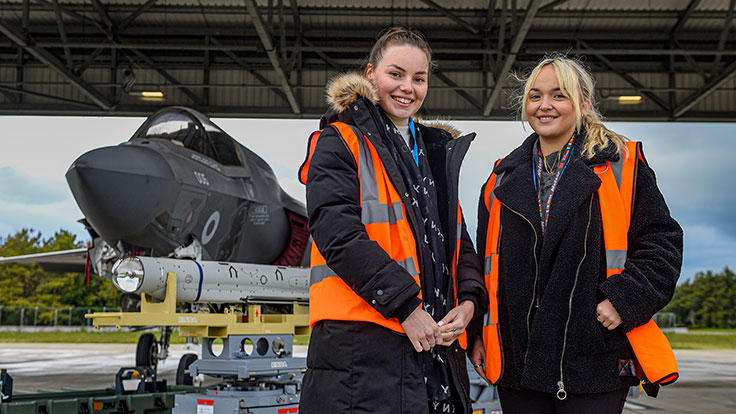 Space2B is employee led with support from senior leadership created with the vision to promote gender balance in MBDA, championing a working environment where every individual is valued and their strengths are fully utilised, regardless of gender. Every year the network runs talks and workshops which are centred on a topic the network organisers believe would be beneficial in empowering and supporting our employees.
Women make up just 11% of the engineering workforce (WISE 2017) and we'd like to see a future where there is a more balanced pool in the industry. As an organisation, we are committed to improving the number of women in STEM as well as the proportion of women in senior roles within the engineering industry, utilising initiatives like Space2B and our support of organisations who share our goal such as WISE (Women In Science and Engineering), WES (Women in Engineering Society) and Tech She Can.