Story

This Is Engineering Day 2020: Ben, Principal Engineer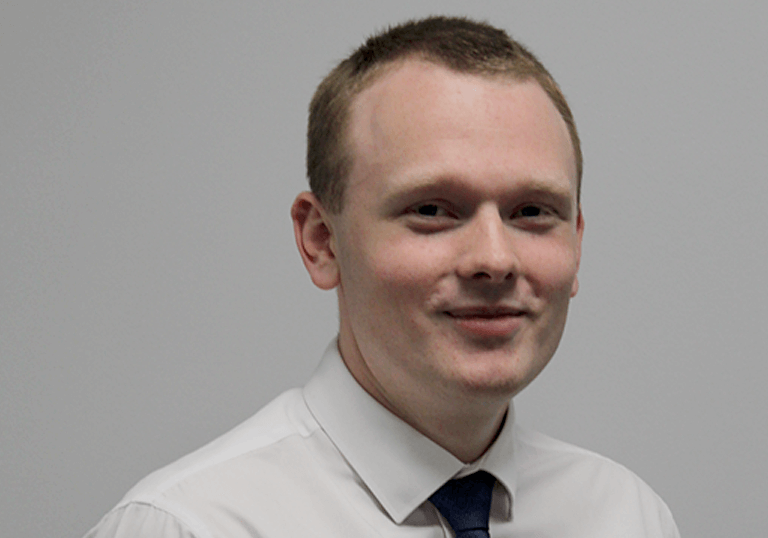 Wednesday 4 November 2020
This week we're celebrating This Is Engineering Day 2020, part of The Royal Academy of Engineering's campaign to celebrate Engineers and all things engineering. We're sharing stories from our engineers who are making a difference to MBDA, our colleagues and customers, and our wider communities.
First up, Ben - one of our Principal Engineers at our Bolton site, who recently received one of our internal Recognition Awards for his dedication to inspiring the next generation of engineers. Latest figures estimate that there could be a 59,000 engineer shortfall in the UK each year. The work that Engineers like Ben do helps to break down the barriers and misconceptions that prevent young people pursuing careers in engineering.
"When I was younger I hadn't even thought about being an engineer. Looking back, there didn't seem to be a big push to get people into STEM [Science, Technology, Engineering, and Maths] careers like there is now. It was only when I was doing my degree that I decided a career in engineering was for me. It was just a natural choice as I enjoyed physics and maths, and engineering is an applied version. But what if one the next generation of engineers after me needs inspiration or encouragement to consider that career?
MBDA strongly encourages all of its Early Careers Programme members [apprentices and graduates] to support STEM events to raise awareness of engineering careers and encourage the next generation of engineers. When I started at MBDA as a graduate I got involved in many different STEM events, and since completing my graduate scheme, over two years ago now, I have continued promote STEM.
I've organised and got involved in all kinds of different STEM events for MBDA and in my own time as a STEM ambassador including: work experience, careers fairs, STEM activities, career talks, site visits, mock interviews, STEM competitions and classroom support for teachers. I contributed towards major improvements to how our Bolton site engages in STEM activities, including setting up an Outreach Team, which organises and coordinates events.
Encouraging more of my colleagues to support our STEM activities is another way I've spent my time. I've found that MBDA is fortunate in that many of our people are keen to get involved and support STEM outreach in their local community, and a large number have signed up as STEM ambassadors. Our biggest challenge is connecting that pool of passionate people with schools, colleges and universities, and offering activities that add value to what students are learning and link them to real life applications.
COVID-19 has obviously had a big effect on our STEM activities in the community. Despite this, we've adapted and done many virtual events so that students aren't missing out on the opportunity to connect with engineering and those working in the field.
It wasn't just our STEM events that became virtual. With students unable to attend places of work, they were unfortunately missing out on valuable work experience. Therefore, we recently ran a virtual work experience week with our local college and their engineering students. Together we created a week that involved the students running a project that tied in with their academic work, whilst enabling them to learn different engineering skills that they otherwise wouldn't have.
A lot of this work is in addition to my day job, so it was nice that colleagues recognised this and nominated me for a company Recognition Award, and to win it was a nice surprise too!
If you're reading this, and like I was, you haven't really decided what you want to do; my advice would be to look at STEM subjects or engineering apprenticeships. Studying STEM subjects won't close any doors for you, it will open them. If you aren't sure what you want to do in the future, by studying STEM subjects you will still have most options open for you to decide in the future. Plus, many highly paid jobs are STEM related, which isn't a bad thing!
A common misconception of engineering is that it's mechanical and only about fixing or building something, but that couldn't be further from the truth. Every single product or service you have ever used, from the device you are reading this on to the pen you write with have had several different engineers involved in the design or production of it. That's what makes it so unique, engineering is everything and everything needs engineering. If you have a passion or a hobby, why not look into the engineering related to it? People always say to do a job you are passionate about and engineering can genuinely offer that for a lot of people and they don't even realise it."
This month the virtual PERSONNEL TODAY Awards 2020 are taking place, and we're so proud to have been shortlisted for Graduate Scheme of the Year and Apprenticeship Employer of the Year! In a year that none of us could have predicted or prepared for, our teams have worked tirelessly to ensure our new graduates and apprentices would join MBDA feeling welcomed, supported, and inspired (albeit virtually!).
We're still open for our 2021 Early Careers opportunities, and welcome applicants from Engineering, Operations, and Business disciplines. Join us and YOU can make a difference, make history and make the future.
https://www.mbdacareers.co.uk/early-careers/overview