Story

This Is Engineers Day 2020: Christine, Principal Engineer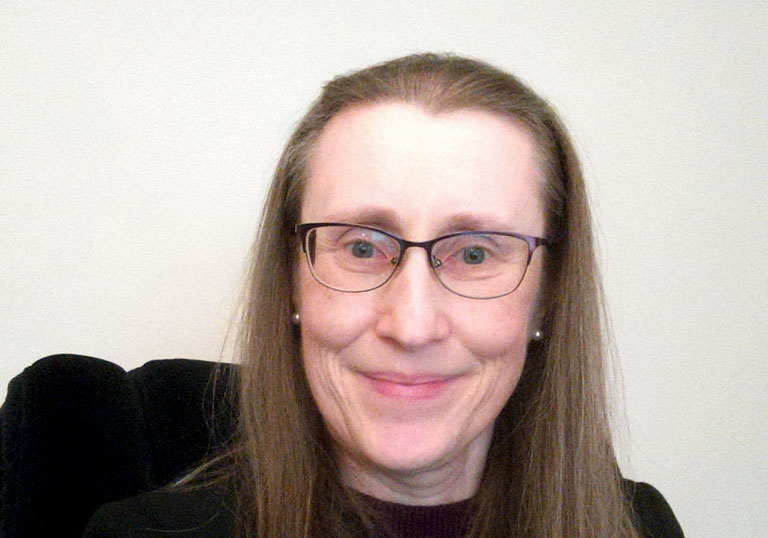 Monday 16 November 2020
This week we supported The Royal Academy of Engineering's campaign, This Is Engineering, to celebrate and appreciate the engineers that shape our world and tackle some of the biggest global challenges of our age.
With only 12% of the engineering workforce being female and just 9% from BAME backgrounds, shifting perceptions of what it's really like to pursue a career in engineering has never been more important. As part of a nationwide initiative to challenge misconceptions, we've dedicated this week to sharing diverse stories from our own inspirational engineers.
Everyone's journey to becoming an engineer is unique, and at MBDA we welcome people from all walks of life. Christine, one of our Principal Engineers at our Stevenage site, tells us her story of recently returning to engineering after a 10 year career break.
"After 10 years in my last job I had done some extensive daily commuting and worked long hours, interspersed with difficult family caring responsibilities, I was getting tired. My husband suggested 'retiring', selling up and moving closer to my family. I was a bit sceptical about just giving up work, we were both years away from actual retirement age, but it was achievable and we did it!
However, life is never quite that easy and ten years later circumstances changed, and I had been thinking for some time about going back to work. This, coupled with the fact that I just couldn't see myself doing 'nothing' for the next thirty or forty years! My family suggested some form of unskilled, part-time work, as they were certain nobody would have me now. I disagreed; all those years of engineering experience must surely mean something to someone, somewhere?
From early childhood I was only ever interested in toys that 'did things' – anything else was just 'boring'. Fortunately, my parents noticed, so after 'Lego', came 'Meccano', and then the electronics set. My father worked in the microelectronics industry, so I was introduced to engineering at an early age. By age eight, I knew what silicon wafers and 'clean rooms' were. At age 11, I had a Saturday job sorting through bags of 'reject' components, so the assembly workers could use them on Monday.
My first 'proper' job was with a small company that made TV signal amplifiers, based in their research lab. I also did a part-time BTec course in Electrical and Electronic Engineering at the same time. A few more technician jobs, a BTec HNC, and then a degree from Southampton University later and I had become a Systems Engineer in the railway industry.
Like a lot of misconceptions around engineering, many people think working for the railways means getting very oily and greasy. However, as a Systems Engineer, I worked in offices writing documents, discussing engineering issues, with only a very occasional excursion to 'site'.
From there I went into the aerospace industry, developing systems for aircraft such as the A380 'Superjumbo'. I was one of many engineers specialising in document writing and holding reviews to ensure the smooth development of highly safety critical equipment.
Ten years ago, employers didn't want to know you if you'd reached your late-forties or above; now age is irrelevant – it is the work output that is important! What a refreshing change. I certainly thought there was no harm in trying to go for a job requiring my previous experience. I was hoping to be able to work from home, but very few engineering companies did that. However, an MBDA job advert said it was possible.
Then along came Coronavirus – suddenly everyone was working from home. Sadly, some major systems companies were announcing potentially thousands of redundancies. Thankfully, the job at MBDA was still there. My experience was an extremely close match with the job description, and despite my family's scepticism, I got the job.
Time and technology has moved on a bit. Before, it was just emails with the occasional phone call. Now, I manage to simultaneously listen to a video conferenced team presentation, whilst reading people's comments on said presentation, whilst reading and sending emails that involve attaching electronic signatures to electronic documents! It's taken a few weeks, but with daily encouragement from my line manager, I've got into the work routine more quickly than I thought possible.
Whilst current circumstances keep us all apart and working from home, it's also been lovely to return to see more women in engineering. When I did my degree, and for years after, only about 3% of engineers were female. At MBDA it's now at 22%, so much better.
So did I make the initial correct career choice? For me, yes definitely. Systems engineering is certainly the field for me. I really enjoy being involved in the development of systems that make large objects move in an 'intelligent' fashion. If you find it interesting seeing trains criss-crossing over a set of complicated points, or watching a large or fast aircraft flying, or perhaps you'd like to be involved in the development of electric or hybrid vehicles, then maybe engineering is for you too.
And…as for me going back to work, it's the best thing I've done in years!"
From graduate opportunities to unique careers for experienced professionals (including Term Time working opportunities!), we provide the platform for a diverse and successful career filled with character, reward and purpose.
Our engineers sit at the very heart of our business. If you want join the team powering the future of Defence, search for your next opportunity now: