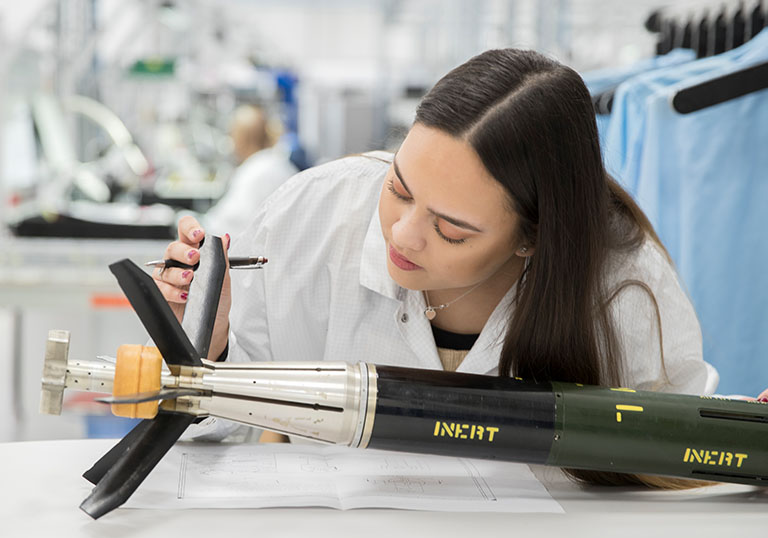 Summer Placements
REALLY FEEL PART OF SOMETHING
Summer Placements Overview
*** APPLICATIONS FOR OUR 2024 PROGRAMME ARE NOW OPEN - CLICK HERE TO APPLY ***
This is a fantastic opportunity to experience real-life work and discover the path you might want to take on your future career. It's all hands-on work and you'll gain exposure to real projects, where you can contribute as a valued team member.
We offer summer placements in business, engineering, software and manufacturing for university students who are anywhere from their first to final year of study. These run for 10 - 12 weeks, starting in June.
You will receive continuous support to ensure you enhance your knowledge as well as personal skills. It's an incredible opportunity to gain experience during your studies, put your university skills into action and build up a strong network within the industry.
This is just the start too. You can continue to progress your career by returning for another summer placement, or take a look at our undergraduate and graduate programmes.
You'll earn £20,000 per year, pro-rated across the 10 or 12 week programme.
Annual Bonus
Every year in February, we reward our dedicated employees with an annual bonus. Exact amounts and percentages will vary by job grade and on business performance. This can be discussed/explained further with a member of the Resourcing team during your application process.
We are proud to say that we were able to award our annual bonus to employees even through tough economic times in recent years, when other employers were less fortunate.
25 Days Annual Leave (plus holiday purchase)
25 Days Annual Leave (plus holiday purchase)
Employees receive 25 days of paid annual leave per calendar year, in addition to all statutory and public holidays.
This increases to 26 days after 10 years of service and 27 days after 30 years. You can enjoy more time off by purchasing up to an additional five days holiday through payroll.
Dynamic Working
We trust our people to agree, within their teams, where and when they can be most effective. Our Dynamic Working policies allow individuals great levels of flexibility around the hours they work and where they work. Depending on your role and function, this may include options for paid overtime, dynamic leave (time in lieu) and more.
When applying, please check the job advert for details, then make sure to discuss what to expect with your recruiter.
Enhanced Parental Leave
We recognise that having or adopting a child is a significant life event for our employees and as a family friendly employer we offer a range of enhanced family leave provisions to support employees before, during and after a period of leave.
Our enhanced parental leave offers up to 26 weeks for maternity, adoption and shared parental leave. Enhancements are available for paternity leave, neonatal leave and fertility testing and treatments.
We also offer 2 weeks enhanced pay for paternity leave, and neonatal care leave for up to 12 weeks where a period of extended hospital care is required after birth. Employees also have access to support whilst undergoing fertility testing and treatments.
Discounts and Vouchers
We offer a choice of two dining and lifestyle cards so you can save money at restaurants, cinema, days out and more as a member. You will have access to hundreds of discounts and rewards on a wide range of retailers, restaurants and entertainment options.
Our rewards portal also offers access to a range of cashback benefits and discounted purchases with partner retailers.
Gym Memberships
Keep fit for less with our on-site gym located at Stevenage, without breaking the bank.
We also offer discounted fees at over 3,500 gyms nationwide, with memberships paid via payroll.
Pension Scheme
Our MBDA Retirement Savings Plan is a 'Defined Contribution' plan in the Mercer Master Trust, administered by Scottish Widows.
The standard contributions are 4% of an employee's base salary and 6% employer contributions. You can increase both employee and employer contributions by up to 2%.
Share Incentive Plan
The Share Incentive Plan (SIP) is available for you to join and reinforces our commitment to long-term share ownership amongst our employees.
Free Financial Advice
We know money matters in life, so we want to make sure our employees are both paid what they deserve, and also have access to resources that can help them plan for the future.
Through selected partnerships, we offer a range of free seminars, held throughout the year, to help you make good financial decisions for now and the future.
Extracurricular Learning Budget
Extracurricular Learning Budget
You can receive up to £150 towards the cost of approved courses each year including group language lessons.
Health and Dental Insurance
Health and Dental Insurance
Cover you and your family with the option to select our six levels of dental cover. You can choose to visit NHS or private dentists and the cost is deducted through payroll.
We've teamed up with AXA PPP to offer a selection of private healthcare plans, deductible from your net pay, for you and your family.
Employee Assistance Programme
Employee Assistance Programme
Our employees' wellbeing is our priority. That's why everyone at MBDA UK can access free, confidential advice on a range of financial, personal and workplace issues, available 24/7.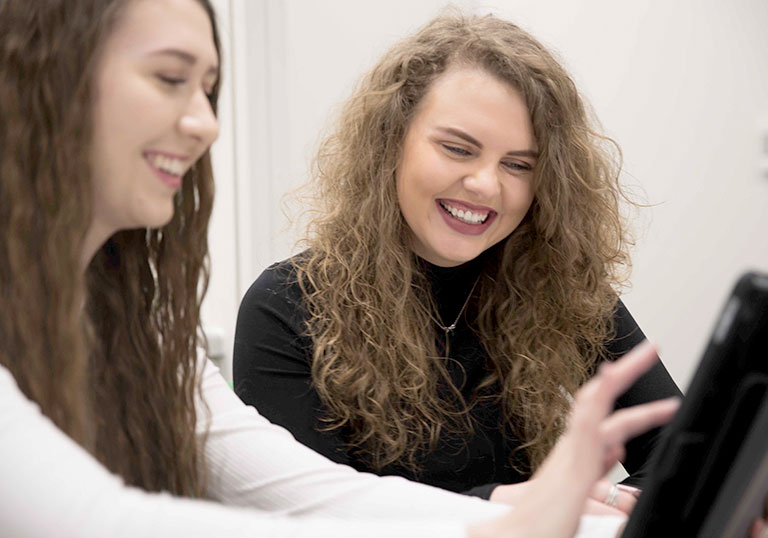 Application Process
1. Submit an application
Our application form contains a few factual questions, some questions relating to the role you have applied for and a section for you to tell us all about you!
2. Online assessment - Part One
Next in our process is part one of our online strengths assessment, completely tailored to our business and early careers schemes. After completing our assessment you'll receive a personalised report.
3. Online assessment - Part Two
Part two of our online assessments include three video recorded tasks which are authentic work scenario based activities which you could be doing on your programme - we refer to these as job simulations.
4. Internal review
Hiring managers and members of the recruitment team assess your application and assessment results and if successful, you'll be shortlisted for our assessment centres.
5. Assessment centre
Our strength based assessment centre is a half day virtual experience! You'll get to work on a range of tasks, meet current programme members and people from the department you have applied for. All candidates receive feedback on their performance.
5. Offer
We'll call you shortly after your assessment day to talk through your feedback and the finer details of your offer, as well as next steps.
Discipline

Early Careers / Students
Discipline

Electronic Engineering | Engineering and Design | Systems Engineering
Search jobs