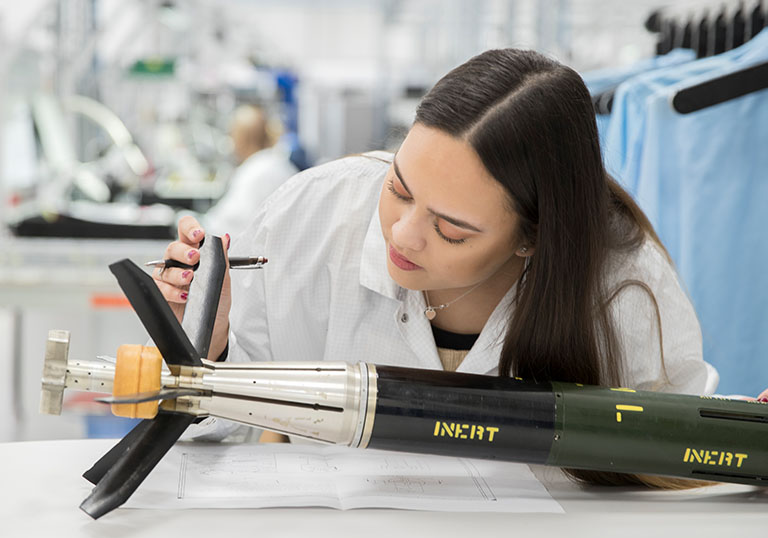 Summer Placements

Your chance to learn and grow.
Summer Placements Overview
This is a fantastic opportunity to experience real-life work and discover the path you might want to take on your future career. It's all hands-on work and you'll gain exposure to real projects, where you can contribute as a valued team member.
We offer summer placements in business, engineering, software and manufacturing for university students who are anywhere from their first to final year of study. These run for 10 - 12 weeks, starting in June.
You will receive continuous support to ensure you enhance your knowledge as well as personal skills. It's an incredible opportunity to gain experience during your studies, put your university skills into action and build up a strong network within the industry.
This is just the start too. You can continue to progress your career by returning for another summer placement, or take a look at our undergraduate and graduate programmes.

Students completing a placement during their first year of University will receive a £16,000 salary, pro-rated for the time with us. Second year students will receive £17,000 and third and fourth year students will receive £18,000.
Annual Bonus
Our success is dependent on every individual's contribution to MBDA UK. We want to encourage you to fulfil your potential and share in that success. As such, we have in place a bonus scheme based on different criteria and dependant on grade.
25 Days Annual Leave (plus holiday purchase)
25 Days Annual Leave (plus holiday purchase)
Employees receive 25 days of paid annual leave per calendar year, in addition to all statutory and public holidays. This increases to 26 days after 10 years of service and 27 days after 30 years. You can enjoy more time off by purchasing up to an additional five days holiday through payroll.
Dynamic / Flexible Working
Dynamic / Flexible Working
The way we work is changing and your schedule will reflect that. For non-executive employees, we have a flexi-time scheme that allows you to choose, within certain parameters, when you start and finish each day and how you can use time you have accrued. If you have worked the time, you are also able to accrue and take up to 15 days of Flexi-leave per annum, in addition to the 25 days of annual leave provided and bank holidays.
Enhanced Parental Leave
Employees may be eligible for enhanced maternity, paternity, adoption, neonatal and shared parental leave. This includes up to 26 weeks enhanced pay for maternity, adoption and shared parental leave, 2 weeks enhanced pay for paternity leave, and neonatal care leave for up to 12 weeks where a period of extended hospital care is required after birth. Employees also have access to support whilst undergoing fertility testing and treatments.
Dining and Lifestyle Discounts and Vouchers
Dining and Lifestyle Discounts and Vouchers
We offer a choice of two dining and lifestyle cards so you can save money at restaurants, cinema, days out and more as a member. You will have access to hundreds of discounts and rewards on a wide range of retailers, restaurants and entertainment options.
Subsidised Gym Membership
Subsidised Gym Membership
Keep fit for less with our on-site gym located at Stevenage, without breaking the bank. The monthly cost includes access to Stevenage's Sports & Social club where you can enjoy money off sporting activities, shopping, theatre trips and more. We also offer discounted rates at over 3,500 gyms nationwide.
Pension Scheme
A valuable part of your reward package is the option to become a member of the BAE System Pension Scheme. Whether you plan to retire in five or 45 years you need to think about where your future income will come from when you do. The pension schemes do not just provide for your future, you will also have protection in case you have to stop or cease work early because of ill health; and valuable benefits for your beneficiaries if you should pass away.
Share Incentive Plan
The Share Incentive Plan (SIP) is available for you to join and reinforces our commitment to long-term share ownership amongst our employees.
Financial Advice
You can take advantage of a range of free seminars held throughout the year to help you make good financial decisions for now and the future.
Extracurricular Learning Budget
Extracurricular Learning Budget
You can receive up to £150 towards the cost of approved courses each year including group language lessons.
Health and Dental Insurance
Health and Dental Insurance
Cover you and your family with the option to select our six levels of dental cover. You can choose to visit NHS or private dentists and the cost is deducted through payroll.
We've teamed up with AXA PPP to offer a selection of private healthcare plans, deductible from your net pay, for you and your family.
Employee Assistance Programme
Employee Assistance Programme
Receive free, confidential advice on a range of financial, personal and workplace issues, available 24/7.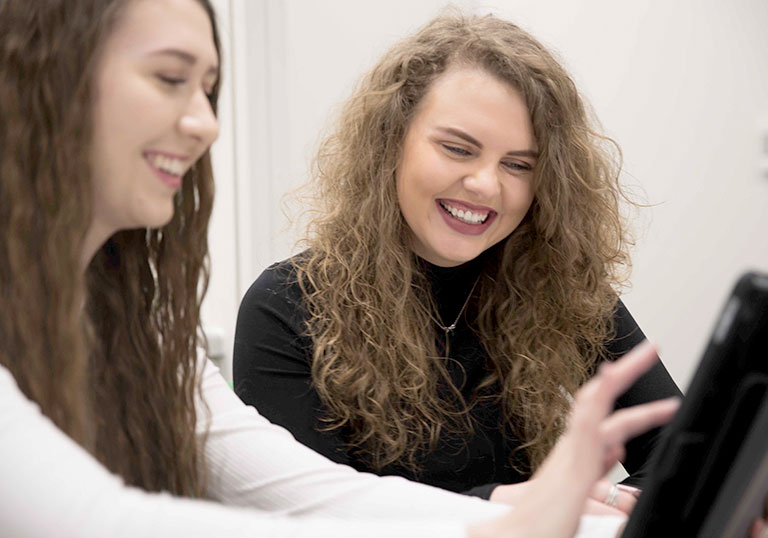 Application Process
1. Submit an application
Our application form contains a few factual questions, some questions relating to the role you have applied for and a section for you to tell us all about you! Applications for our summer 2023 programme will open around August 2022.
2. Online assessment
Some of our Graduate, Summer placement and 10 month placement roles will require you to take a Diagrammatical, verbal and numerical reasoning test. Apprentice applicants will take a Strengths based assessment.
3. Internal review
Hiring Managers assess your application and assessment results and shortlist for our assessment centres.
4. Assessment centre
Our Strength based assessment centre is a virtual experience! You'll get to work on a range of tasks, meet current programme members and people from the department you have applied for. All candidates receive feedback on their performance.
5. Offer
We'll call you shortly after your assessment day to talk through your feedback and the finer details of your offer, as well as next steps.
No jobs found
Sorry, no jobs were found matching the criteria
Search jobs