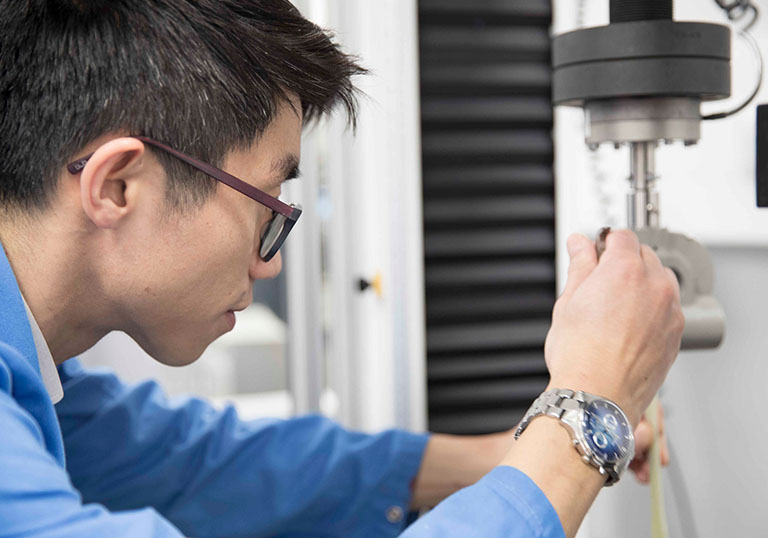 Engineering

We innovate and work together to drive progress.
Engineering Overview
Engineering focuses on the core elements of our business – designing and producing our missile systems. Our engineers sit at the very heart of our business, playing a critical role in delivering the products and technology necessary to meet our customers' needs and MBDA's future business strategy.
As a trusted partner of the UK Ministry of Defence, our relationship with the UK military spans back over 70 years. We've delivered countless landmarks in defence engineering, supplying vital defence capability to meet the needs of the armed forces over land, sea, and air.
From seekers to warheads, requirements to integration, missiles to launchers, our engineers ensure that MBDA's products remain at the forefront of technical innovation and deliver competitive advantage to our sovereign nations and export partners alike.
Our disciplines
Software Engineering
MBDA has a long-standing capability in missile embedded software, responsible for all aspects of missile behaviour during operation. Software is prevalent in most subsystems including the weapon control unit, actuators, seekers and datalinks. These sub-systems are typically characterised as hard real-time, high integrity requiring both architectural and algorithmically complex solutions.
Systems Engineering
At its core, each project has a Systems Engineering team considering the whole Systems Engineering lifecycle from Concept to System Acceptance, interfacing directly with the Customer and other stakeholders to develop and deliver a fit for purpose solution. Skills required to support this include SysML, requirements management, functional & physical definition, safety & security awareness, environmental constraints, performance assessment, specification proving and certification.
Systems Modelling
Simulation & Modelling produces mathematical representations of the characteristics of a real-world system or situation. Mathematical models are executed in a computer to simulate predictions of future system behaviour under a variety of different conditions. This capability is continuously improved through a multi-national research programme.
Electronic Engineering
The Electronic Engineering function manages the design and delivery of high technology electronic products for our projects. Their expertise includes:
On board missile equipment such a weapon controllers, fin actuators, safety systems and data links
Firing control units for land, naval and airborne platforms
Automatic test equipment
Electrical equipment
Training simulators
Countermeasures equipment
Mechanical Engineering
The Mechanical Engineering Team develop, design and support mechanical aspects of our products throughout their life-cycle in order to meet the required timescales and cost, while maintaining optimised performance for all current and future MBDA projects. These aspects include:
Physical missile & systems product design
Missile mechanical airframes
Mechanical, electromechanical, and (small) pyrotechnic sub-systems
The management of in-house associated engineering centres of excellence
Future preparation through implementing a strategic approach to innovation, technology, modularity, skills and investment across MBDA customer.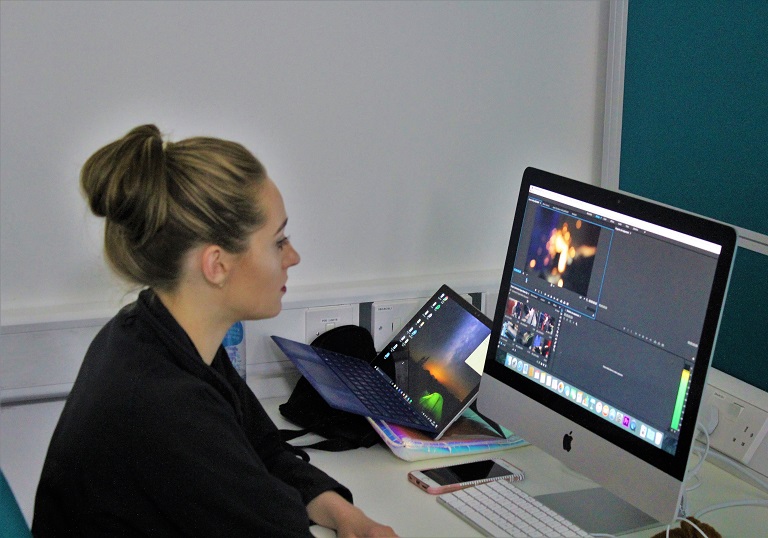 Software at MBDA
Marcus, Software Engineer Degree Apprentice
"I would recommend Software Engineering at MBDA because everyone is very keen to help one another when needed and this creates a great working environment. MBDA really encourages and motivates all employees to learn and grow, not just in Software Engineering, but the company as a whole"
Emily, Senior Software Engineer
"My job mostly consists of writing test definition scripts and scenarios, on the virtual machines or the rig in the lab and analysing the results. I like the variety and mix of desk and lab work, and working within a team".
Jack, Senior Software Engineer
"My work very much varies from week to week depending on the stage of the project that I am working on. This can range from working at home, developing code to operating in a lab, integrating software onto a test environment. The work is all planned in a small agile team with a variety of age ranges and backgrounds."
Paul, Engineer
"The thing I enjoy most about my job is the focus on problem solving and the positive atmosphere of the team itself. In my first year, I have already delivered several mini projects"
Sophie, Software Safety Engineer
"I have had so much support from all the staff I work with. Being new to the software domain, I had a steep learning curve, but everyone has been so patient and always happy to answer any questions I have. My line manager has shown me different options for developing my skills."
MBDA People
Gain an insight into how we work and who you could be working alongside.
Discipline

Software Engineering
Discipline

Software Engineering
Discipline

Customer Support and Services | Engineering and Design | Systems Engineering
Search jobs