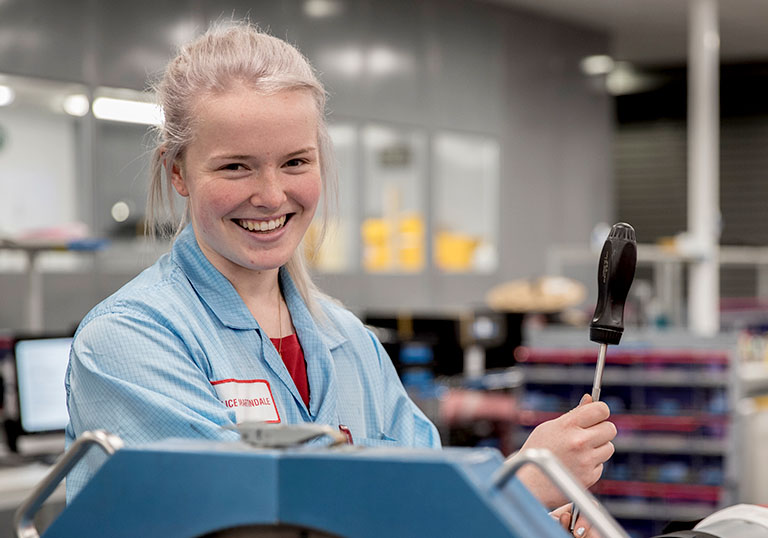 Work Experience

Work experience
Work Experience Overview
We're proud to support the development of ambitious students at all levels, so we offer a selection of work experience programmes to suit people in different circumstances. With plenty of opportunity for hands on learning and the chance to build skills that will benefit you in any career path, it's a great way to discover your potential.
Each of our sites offers a slightly different experience and are available at different times of the year. Information on the programmes available at each of our sites can be found below.
Our locations
Bristol
The Bristol work experience scheme is a week long programme during which you will be exposed to a real-life engineering problem and taught how to solve this as a team with guidance from a range of engineers throughout the business.
You will have numerous opportunities to interact with our current graduates and apprentices who will provide fantastic advice and insight on their work here as well as possible career paths in the engineering industry.
To apply for our Bristol programme please click HERE.
Stevenage
Details of this placement for 2022 will be available soon. We are not currently taking applications for this location.
Bolton
Students will have the opportunity to see different aspects of our manufacturing site by completing 5 different one-day placements. There will be a mix of practical and office based work.
Example placements could include; Test Engineering, Manufacturing Engineering, Cables, Seekers and RF Clean room.
This is a perfect opportunity to experience life at MBDA, including working with some of our current apprentices who can give you an insight into our early careers programmes.
To apply for our Bolton programme please click HERE.
Discipline

Apprentices | Students
Discipline

Apprentices | Students
Discipline

Apprentices | Students
Search jobs