Story
MBDA shortlisted in Personnel Today Awards 2023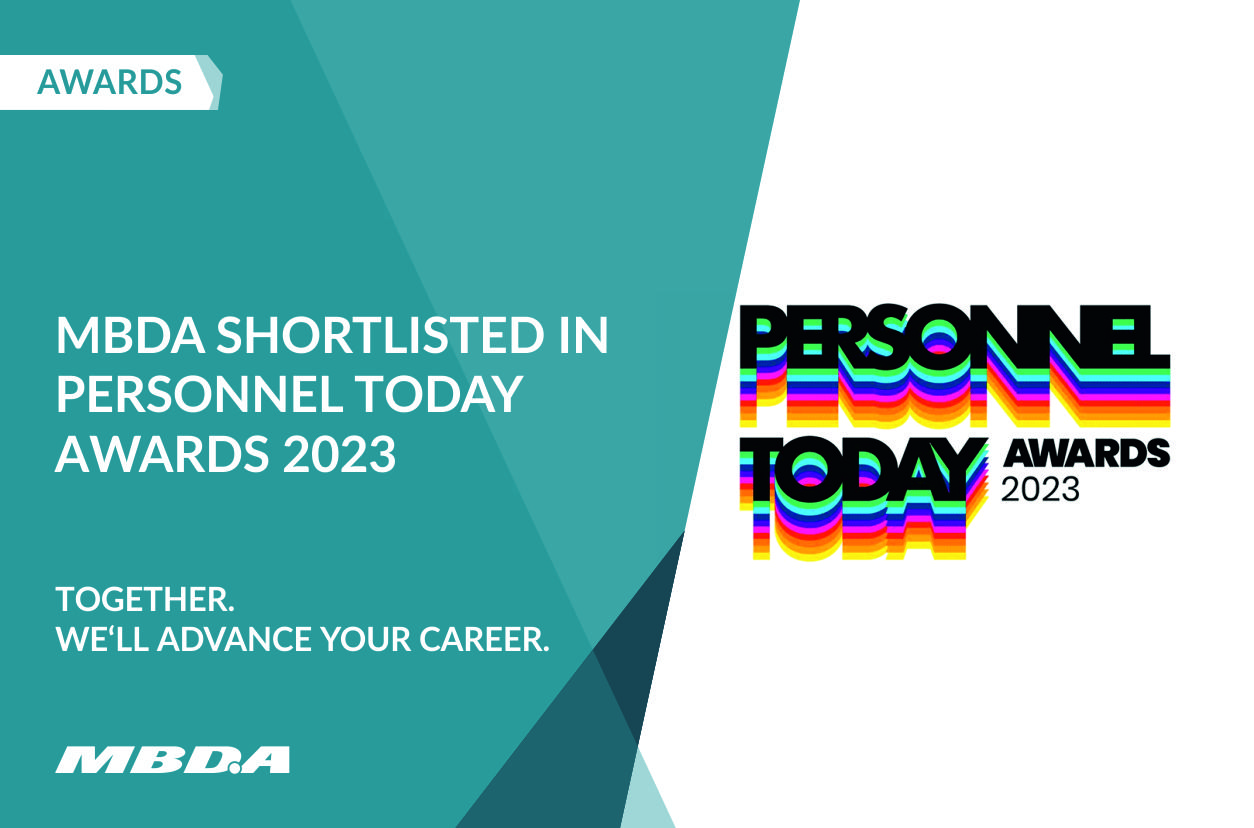 Thursday 10 August 2023
We are delighted to share that we have been shortlisted for the Personnel Today Awards 2023.
The awards received a record number of entries this year and following the judges' feedback and scores, we have been announced as being in the running for the Early Careers Award.
We're proud of our early careers programmes (apprenticeships, graduate schemes, undergraduate and summer placements and work experience). They are a vital part of ensuring we have all the current and future skills we need as a business. That's why we invest heavily in them to ensure our people have the skills, knowledge and behaviours to perform in their roles.
Andy Baker, who leads our early careers recruitment said in reaction to the news,
"We're incredibly honoured to be shortlisted. It demonstrates our commitment to delivering quality early career programmes, and demonstrates to applicants that we continue to invest in their futures. In an extremely competitive recruitment environment it also highlights and recognises the incredible work, passion and energy our early careers teams put into ensuring our programmes remain market leading and I'm incredibly proud of everyone involved."
Personnel Today editor and chair of the judging panel Rob Moss said: "In our special 25th anniversary year, our judges have been blown away by the quality and creativity in this year's entries, so congratulations to all our finalists!"
Keep an eye out over the coming weeks and months as Personnel Today profiles our entry and the category.
The winners will be announced at an awards ceremony in London on 21 November 2023. Fingers crossed!
We are always increasing the range of careers we offer as our business continues to evolve. Whichever early careers programme you join us on, you will be welcomed as a valued part of the team, working with dedicated and knowledgeable colleagues on some of the most advanced technologies of any industry. So you can join us safe in the knowledge that we're ready to support and develop you towards your career goals.
Click HERE to find out more about what we offer.