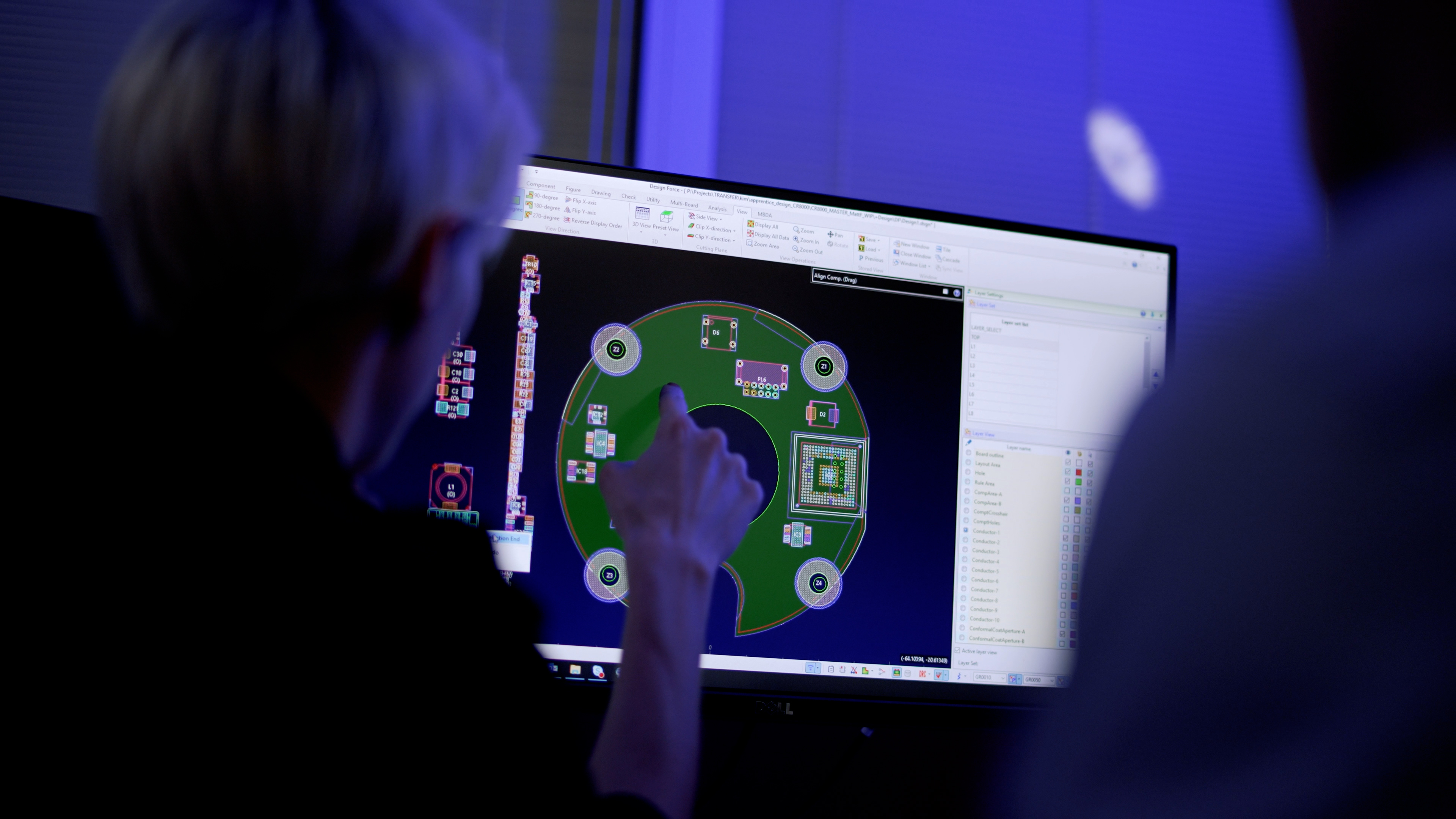 Electronic Engineering
Let's create at the forefront of technology. Together.
We take engineering as seriously as you
Electronic Engineering is a powerful force at MBDA. The ingenuity of our team brings the next generation of defence solutions to life – helping us deliver reliability, accuracy and excellence for clients around the world. The complex work we do is right at the forefront of technology. Together, we're taking it even further.
Collaborating across MBDA and beyond, we're sharing ideas and shaping answers to some of the industry's most fascinating challenges. We're pushing ourselves, and supporting each other, to deliver to the very highest standards. And because we're only as good as our experts, we're empowering them to explore in their careers and work in ways that bring out their very best.
Click the link to explore our current opportunities, or watch the video below to hear more about life at MBDA in Electronic Engineering from some of our dedicated UK employees.
Our Awards
We are proud of the working environment we have built over time from listening to our employees. This has led to us securing numerous employer awards and accolades, which reflect our commitments to developing our people, their skills, and their wellbeing.
Sunday Times Best Places to Work
Glassdoor Best Places to Work 2022
Top 10 Best Big Companies to Work For 2022
Armed Forces Covenant Employee Recognition Scheme Gold Award
Investors in People Gold Award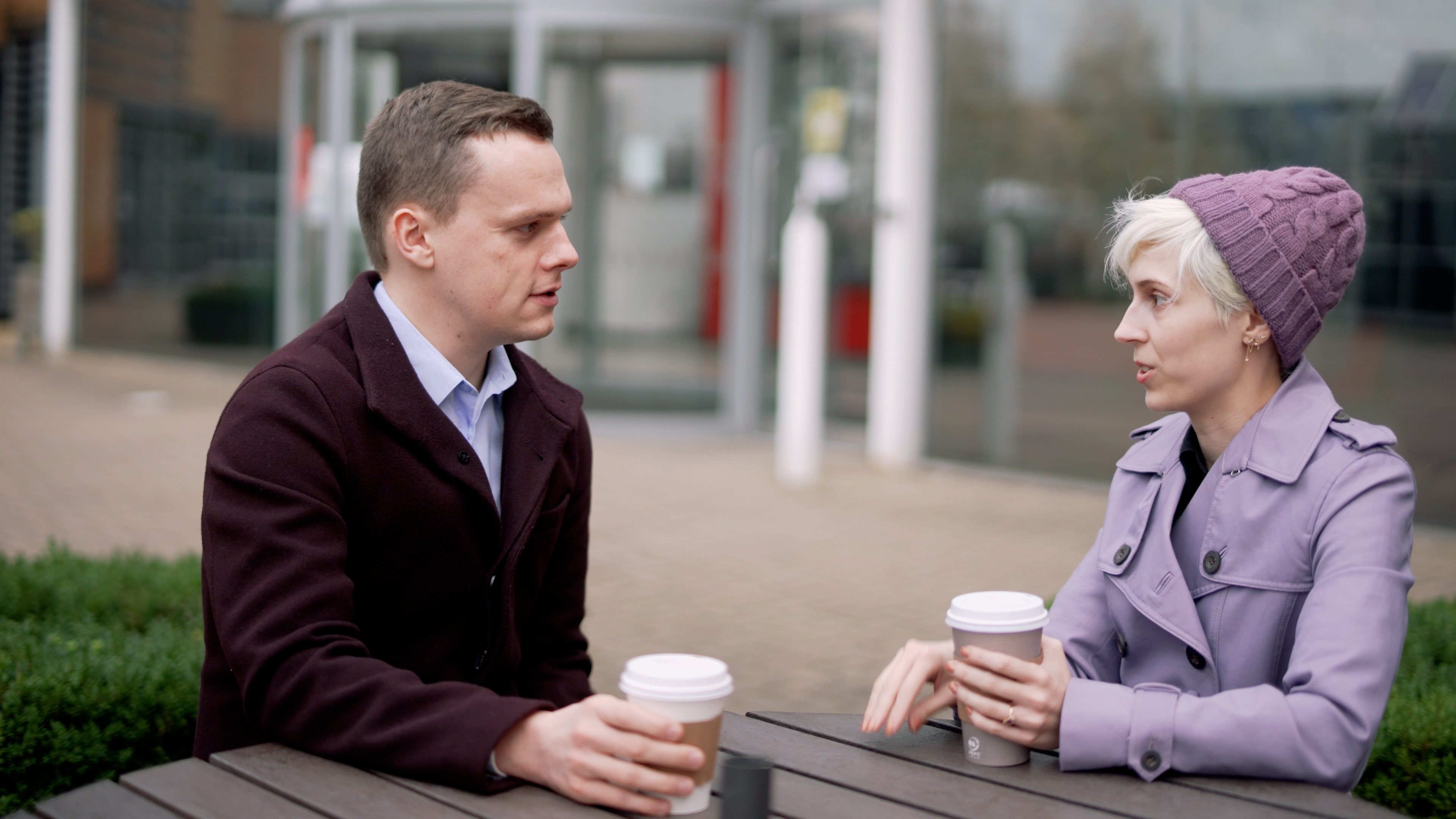 What our people are saying
Janett,Principal Engineer
"People check in on you - not just in terms of your work, but how you're doing as a person. It shows they're really investing in you, that you mean a lot to them."
Ian, Head of Electronic Engineering UK
"We do a lot of research and development on cutting-edge technologies, whether it's designing totally new products or adapting existing technology to be used in new ways."
Jordan, Principal Engineer
"One thing that strikes me about MBDA - even though it's such a big company, you really can make a difference."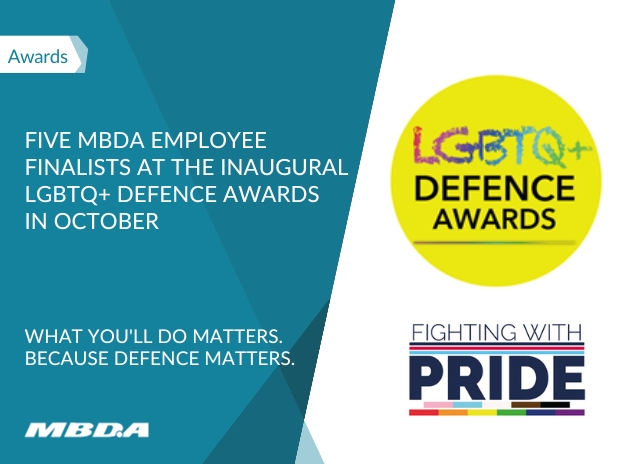 Tuesday 26 September 2023