Our People
Nicky
Group Head of Procurement and Supply Chain Academy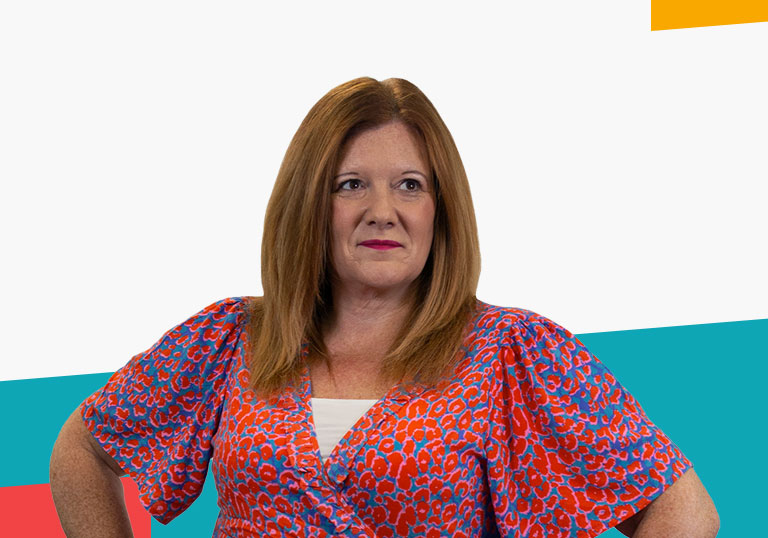 Joining MBDA made me feel I had a contribution to give to the business and that my views were valuable.
I'd always worked in the Financial Services sector but, I wanted to find a new industry where my transferrable skills could be deployed and personal growth opportunities would be available to me. I liked the emphasis on the value of people at MBDA. The people I met were friendly and professional, the offices were spacious and the role felt like it was made for me.
I now lead our Academy, a facility which supports the development of our 500 Procurement and Supply Chain professionals across Europe. I work with various internal stakeholders, subject matter experts and external suppliers to design, develop and deliver learning resources such as digital learning modules, virtual or classroom training courses and community knowledge sharing opportunities.
This is my fourth role within the business in the 12 years I have been with MBDA. It's great that new opportunities and challenges can be found within the business rather than feel you need to leave. I've also been thankful for the network of colleagues I've built in those 12 years – that's the key to success in so many ways!
I remember feeling quite daunted at the prospect of working for such a large company. I'd worked for a couple of well know companies in the past but in small branch offices and you never really felt part of the corporate world. Joining MBDA made me feel I had a contribution to give to the business and that my views were valuable. Everyone was so welcoming, and it was great to join an industry which I felt excited about – contributing to defending our country is something I'm incredibly proud of.
I've had some great people support my development; previous managers nominated me for formal development programmes and accreditations, including spending time in France as part of an international leadership programme. There are always opportunities for self-development too such as online tools and various forums and networks to join. I really enjoy supporting colleagues with their development, so mentoring and coaching give me huge job satisfaction.
To anyone considering joining, I'd say you should do it. The MBDA world is your oyster! With hard work and determination, there are endless possibilities for career development and diversification across the business and the wonderful people you'll meet can support that. I'll happily help too!
No jobs found
Sorry, no jobs were found matching the criteria
Search jobs