Our People

Ben Antony

Software Engineer Degree Apprentice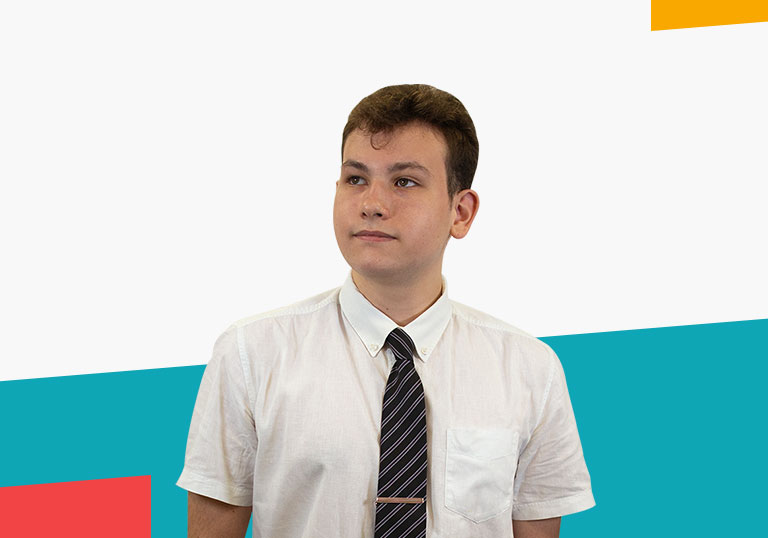 Delivering your changes for a task that you've been working on all week makes a very good day.
While in Sixth Form, I decided that I wanted to work with software, and that a degree apprenticeship would be the ideal method more me to enter work because it would allow me to have an income, while earning a degree without incurring debt, with the promise of full employment afterwards. In my research, I found that MBDA offered exactly what I was looking for. I was also able to talk to some current MBDA employees, who confirmed to me what a great opportunity it was.
I have just finished a placement where I assisted with the programming of the component of a missile that identifies and tracks targets; and just begun a placement where my role is to develop features for the Firing Unit.
In software, we have a system that lets us see all tasks that have been identified that have yet to be taken. A lot of tasks are small, and can be finished in half an hour, but others take days. Delivering your changes for a task that you've been working on all week makes a very good day.
A friend of mine who was in the year below me in Sixth Form reached out to me about 6 months ago, asking for me to proofread his application to university. Knowing his potential, I told him of the opportunity at MBDA. I showed him all the different degree apprenticeships offered here, and testimonials from degree apprentices on why it is the best option for a lot of people. I explained how interesting the work is, and I told him of all the amazing people I met on the program. He sent in his application a few weeks later.
MBDA provided me with a buddy when I joined, to help me get settled into my new job. They also provided me with a mentor, to help plan my development in the future. My mentor has been invaluable in helping navigate my role and showing me how I can reach my potential here.
Discipline

Software Engineering
Discipline

Software Engineering
Discipline

Customer Support and Services | Engineering and Design | Systems Engineering
Search jobs