Our People
Sherina
Supportability Engineer Graduate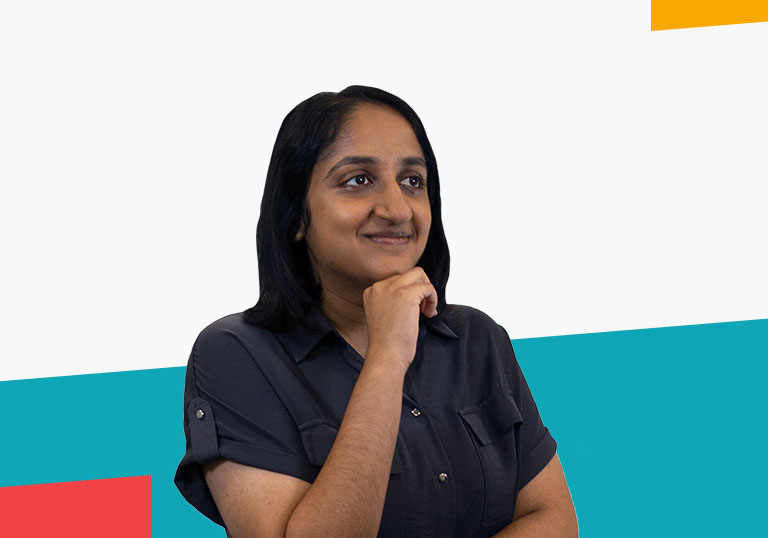 The best thing about MBDA now is Dynamic Working allowing you to maintain a healthy work life balance.
I chose MBDA because they have a range of products, which involve complex work that has national and /international. The cutting-edge technology provided is protecting nations and this really signifies that my work has a purpose.
I joined MBDA as a Customer Support and Services Graduate. As a graduate, I do four placements over 2 years (6 months each). My first three placements are within the CSS function and my last one is external to CSS that I can choose. During my CSS placements, I found I enjoyed coding and wanted to learn a new language as part of my external. One of my CSS placements was naval based, which I had never done before as my background is aero. I decided I wanted to continue working in this space . This placement allowed me to develop better technical understanding of the weapon system as well as learn a new programming language.
I was surprised by how supportive people are, whether it is a quick chat to find out more about what someone does or work-related meetings. I have found people very patient and always happy to take the time to explain things or offer advice.
The networking opportunities across the ECP scheme is very useful. The ECP team hold several events/training sessions for ECP members and you very quickly build relationships with people working across the business.
My functional manager/Technical Coordinator has been very supportive. When changing between placements in CSS, if I had preference in a project, she has always managed to find a space within the team or offer something very similar. She is always happy to have a catch up on how I am doing and finding the role.
The best thing about MBDA now is Dynamic Working allowing you to maintain a healthy work life balance. I also like the active approach MBDA take towards promoting STEM careers to young people and women in engineering. Support for career development has come from many people. Line managers are there to support you during your current role and by having honest conversations about what you are looking for they will try to tailor the placement to encourage your development.

Discipline

Electronic Engineering | Engineering and Design
Location

Stevenage | Bristol | Bolton
Discipline

Engineering and Design | Mechanical Engineering
Discipline

Engineering and Design | Mechanical Engineering
Search jobs