Story

IET Horizons Bursary scheme: Molly's story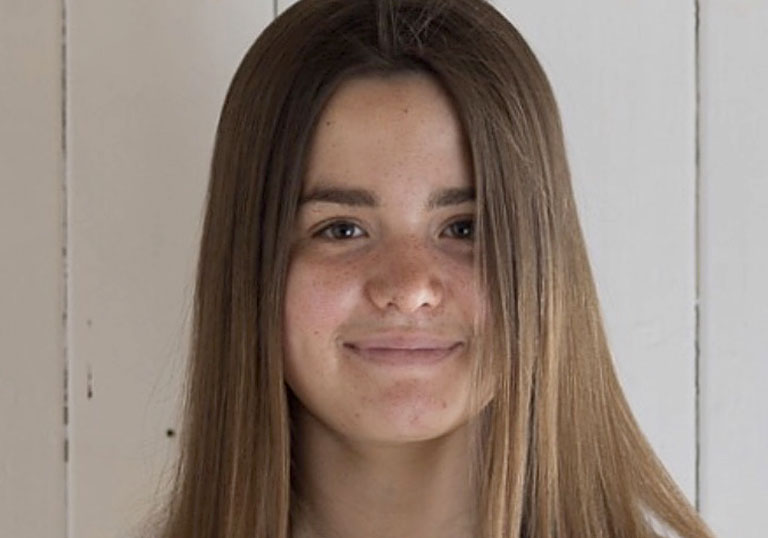 Tuesday 15 December 2020
Molly, one of our Software Engineering Degree Apprentices at our Stevenage site, was recently awarded a prestigious bursary from the Institution of Engineering and Technology (IET).
To help apprentices' development, the IET Horizons Bursary scheme is available to anyone on an IET approved apprenticeship, or at University studying an IET accredited course, who may experience or have experienced financial difficulties and personal obstacles. The bursary can go towards buying books, a computer or even transport to get apprentices to work or University.
We had a chat with Molly, who is part of our latest intake of apprentices, about what attracted her to engineering as a career, why she chose an apprenticeship at MBDA, and the support she is getting as an apprentice during the scheme.
Why did you choose a career in engineering?
I've always loved "getting stuff done" and "doing things" since I was young. I was first inspired to get involved in engineering within technology when visiting a family friend who I watched develop different operating systems as well as build a variety of computers. I've also been involved with the Sea Cadets since I was 14, which has opened my eyes to different opportunities within engineering such as mechanical and electrical engineering.
What made you choose an MBDA apprenticeship?
I chose an apprenticeship over university as it provides hands on experience as well as the theory behind the experience. I decided in year 13 to apply for the Software Engineering Degree Apprenticeship at MBDA as it combined my passion for engineering, passion for technology, and my interest in the military from being a Sea Cadet. I also chose an MBDA apprenticeship over others available as I could relate to MBDA's core values. Reading the reviews of MBDA's apprenticeships, I was attracted to the support and opportunities mentioned in comparison to other apprenticeships I was considering.
How have you been supported during your apprenticeship so far?
I have both a technical 'buddy' and two company 'buddies' that are supporting me during my apprenticeship. My company buddies are on hand to answer any general questions I have, or provide any advice, about working life at MBDA. My technical buddy is on hand to teach me all about MBDA's best practises and standards within Software Engineering. He also helps supplement my University learning by clarifying anything I have learnt, as well as being on hand to go over things with me. So far, he has been able to help me in my first placement by conducting code reviews where he would advise me on any improvements or changes needed. My line manager is also really helpful in setting our university learning, and in my current placement there is also someone always on hand should any problems arise and who will help fix them.
The MBDA Early Careers Programme (ECP) development team have also been incredibly helpful and supportive of me in my first few months of joining. This assisted me in gaining the bursary, as well as providing me other opportunities, such as becoming a STEM Ambassador where I encourage other young people to consider STEM (Science, Technology, Engineering and Mathematics) subjects, and I am thankful to them for this.
What have you enjoyed about your apprenticeship so far?
Since joining, I've thoroughly enjoyed my apprenticeship experience. The training I've been involved in so far has helped me in both my work life and personal life, kick starting my personal development. I've really enjoyed learning about the company as well as the different processes that occur from initial concepts thorough to in service maintenance. I've found the 'Generation Healthy Minds' training incredibly useful and eye opening, and I've been sharing these tactics with peers from outside my workplace.
Can you share with us your ambitions after completing your apprenticeship?
My ambition is to become a technical expert within Software at MBDA. I want to become skilled in either Software Safety or Software Security, as I believe these are incredibly important. I'd also like to continue my work as a STEM ambassador, as well as show young people already in STEM the various opportunities that are available to them, such as the IET Engineering Horizons Bursary.
Speaking of the Engineering Horizons Bursary, can you tell us how it going to help you during your apprenticeship?
The Engineering Horizons Bursary will help me both financially and educationally. In financial terms, it will allow me to upgrade my laptop to practice programming at home, and allow me to purchase licenses for various Integrated Development Environment's (IDE's) to aid my programming development. I will also have access to a mentor as well as many other IET, and Engineers Trust, benefits that will help me in my development.
Applications for our 2021 Apprenticeships are now live. Find out more here www.mbdacareers.co.uk/early-careers/apprenticeships
This year we are taking a staggered approach, so if you don't see the role you are looking for please check back in a couple of weeks when the second group of roles will be open.