Story

MBDA Stevenage Open Day - 23rd April 2022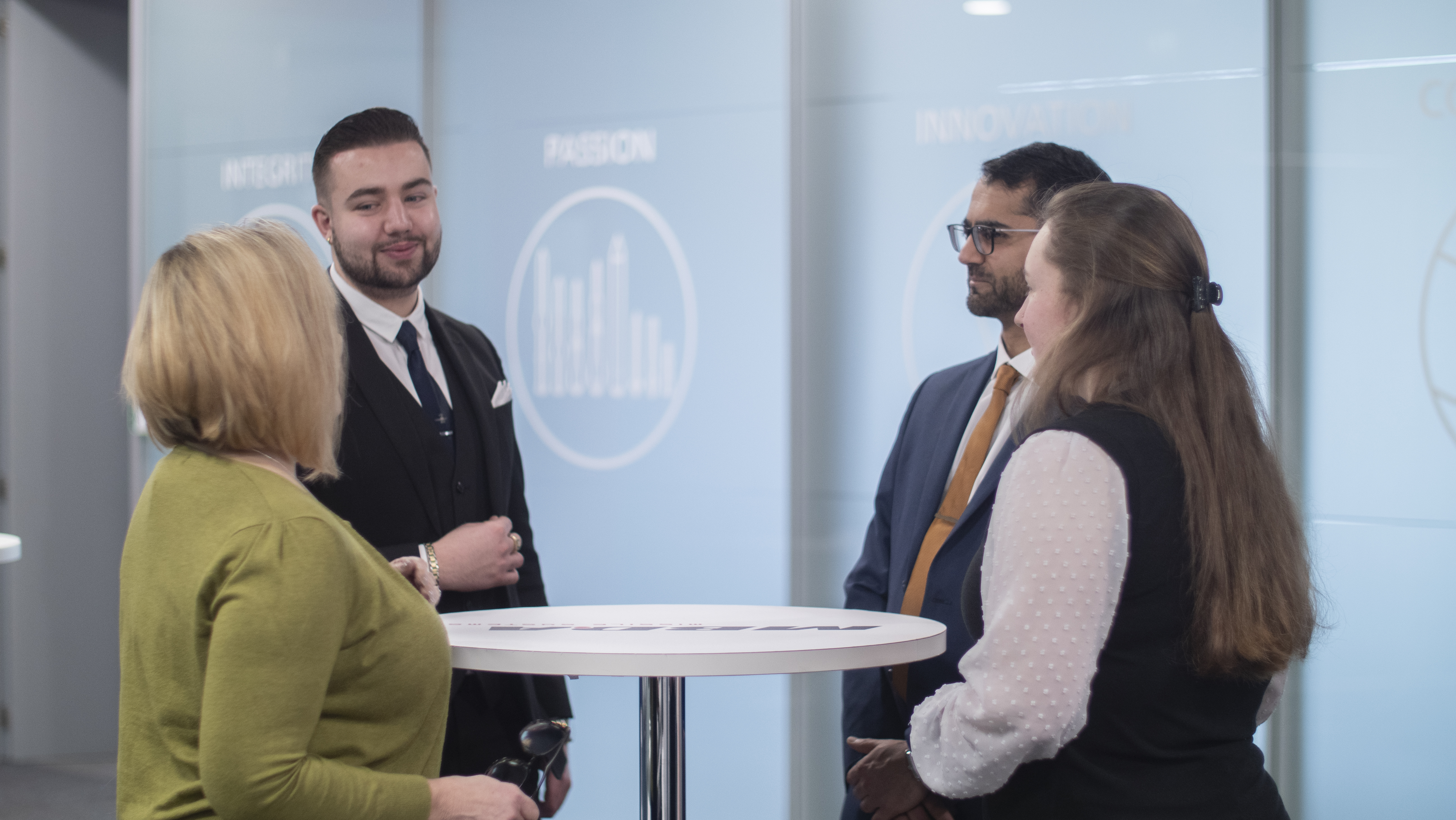 Wednesday 23 March 2022
Key Information:
Date: Saturday 23rd April 2022 (Click here to add to Calendar)
Time: 09:00 – 12:30 (last entry 12:15)
Location: MBDA Stevenage, 6 Hills way, Stevenage, SG1 2DA
Security: Please bring photo ID on the day and review our Security & Vetting page before attending.
Notes: To help protect our staff and attendees please do not attend the event if you are experiencing any symptoms of COVID. Please feel free to bring copies of your CV to share with hiring managers, but please note any attendees will still need to complete an online application to be considered for any job vacancies.
About the event
On Saturday 23rd April we are opening our doors at MBDA Missile Systems in Stevenage for job-seekers to come find out more about life at MBDA and our exciting range of current (and future) opportunities.
MBDA is one of the biggest employers in Stevenage, and has a UK workforce of over 4,000 people. In 2022 we've already been named a Best Place to Work on Glassdoor, and are ranked #1 on the Best Big Companies to Work For UK league table.
We are growing many of our teams at our Hertfordshire site so, alongside our recruitment team members, we will have employees and hiring managers from a range of departments and disciplines for you to meet. Our event assistants will help guide you to the correct teams on the day.
Opportunities for experienced professionals
MBDA has a range of current vacancies for experienced professionals to come work for us. We welcome applicants from all industry backgrounds.
As a large employer in defence, we have a wide range of career opportunities, which can be explored using the menus above. You can also view all current vacancies in Stevenage on our job search page.
As a defence company we have numerous opportunities across all Engineering disciplines, as well as vacancies in other key business areas such as: Commercial/Legal, Operations, Project Management, Procurement, Finance and more.
Early Career Programmes
As an employer committed to job training opportunities, we also offer a wide variety of Early Careers entry routes, including graduate schemes, apprenticeships and more.
Please note applications for most of our 2022 early career programmes are now closed, but we are happy to speak to anyone interested in finding out more about future programme availability and suitability.
What to do if you wish to attend
Doors are open 9:00-12:30 on the day. No pre-registration is required but you will need to bring photo ID to attend the event.
We recommend bringing copies of your CV with you to share with hiring managers. However, please ntoe that any attendees will still need to complete an online application following the event to be considered for any of our vacancies.
Please note also that as a defence company, we have strict regulations around security and vetting new personnel. Please review our Security and Vetting page before attending.
FAQs
Parking - visitor parking will be available on the day.
Accessibility - the event is fully accessible and will take place on the ground floor.
Queries - for any questions ahead of the event, please refer to our contact us page.