Story

My first year as a Principal Engineer at MBDA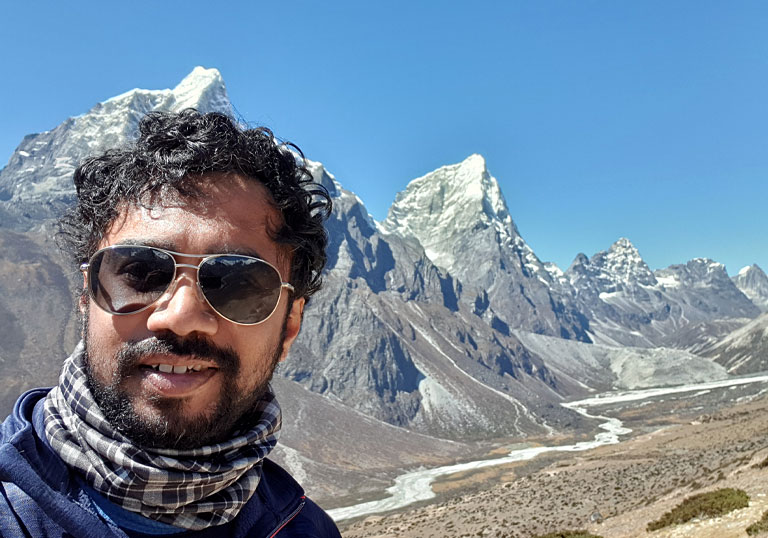 Thursday 1 April 2021
Abhinav is celebrating his one year work anniversary with MBDA, and reflects on his experience joining the team as a Principal Engineer during the global pandemic.
Before joining MBDA I had many preconceptions of what it would be like to work here in terms of the culture, the facilities, and the employees I would be working with. Having been here for a year now, even during the pandemic, I can say that the reality has far exceeded my expectations. It's a big step starting a new job at the moment, especially coming from a very different working environment, but I can confirm that MBDA made it really easy for me to settle in.
Due to the pandemic, I didn't expect to make as much progress as I've been able to over the past year. Obviously there are challenges that have been caused by the pandemic and the restrictions but every single one has been handled with utmost care by everyone at MBDA.
I've been lucky enough to work on several projects and deliver work load above what was projected, and this has been made possible by all my colleagues who went that extra step to support new members of the team during every stage. This was especially important when working in a lab with new equipment that I hadn't experienced before. So having colleagues who could help, even remotely, was great and helped to resolve everything with ease.
On one of my projects I was dealing with multiple stakeholders and several departments across MBDA, all of this was happened virtually and not in person. Shortly after the project finished we had an issue that needed dealing with that meant going in person to one of the production facilities. When I got there I was chatting to the others who had also been required to attend, and only after sharing our names did we realise we had already met virtually. This was funny, but to be expected in the current times. I guess this goes to show that we don't always need to see people in person to support each other, or depend on face to face contact to learn. It's clear the business has been successful in finding ways to support and on-board new employees despite all the restrictions.
I can honestly say that every member of MBDA who could help me, has. My team are extremely supportive, and my manager always took the time to check in and speak to me about anything I may need. This is essential when you're a new starter, especially during a pandemic!
I'm really looking forward to meeting my colleagues face to face when we're all able to be back on site and say thank you for the support – I owe them a coffee!
For anyone who is looking to join MBDA I would say go for it. It's not an easy step to take in this current environment but I can assure you that there are so many people willing to help and support new starters at every stage!
If you're looking for a career filled with character, reward, and purpose, where you're supported and inspired every day, check out our available roles now!