Story

National Apprenticeship Week 2022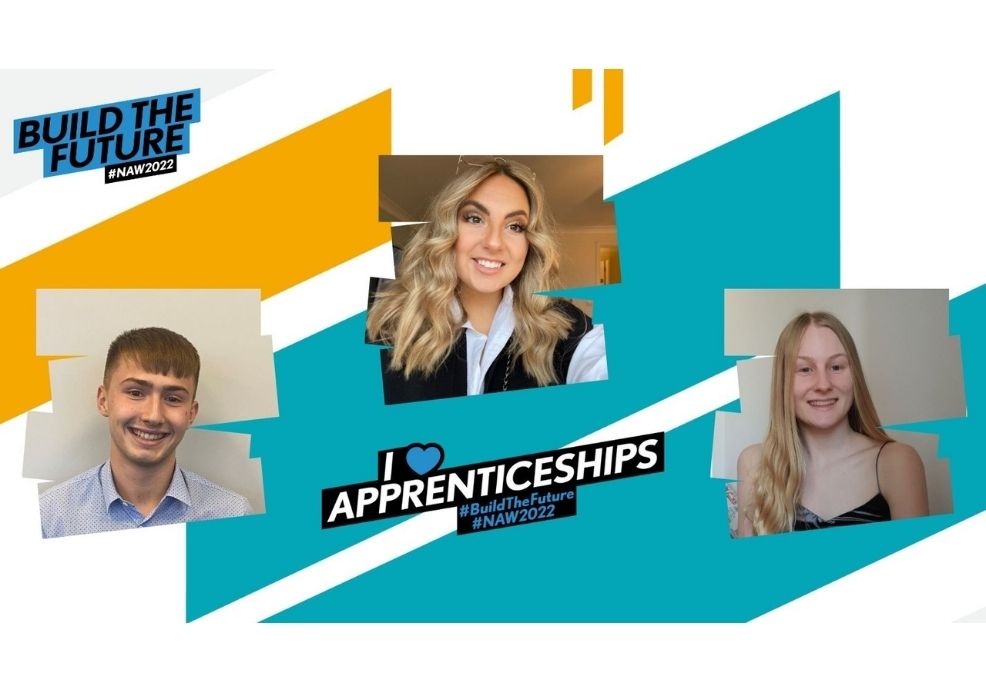 Friday 4 February 2022
It's that time of year again, where we come together to celebrate the value and opportunity that apprenticeships bring. With this year's theme "Build the Future"; we have asked our apprentices across the business why they chose to go down the apprenticeship route and where they see their future career path.
In 2021, we welcomed 30 new engineering and business apprentices to join multiple apprenticeship pathways across our three sites. Our apprentices put into practice what they learn within their studies, and with our rotational placement programme have exposure to different areas of the business while building a strong network with key stakeholders.
We asked our apprentices what they were looking for once they finished their studies;
"After passing all my GCSE's I went on to do A levels in Ancient History, Graphic Design and Economics. I then spent a further year teaching myself a Business A level at home. My Dad came into MBDA on the Graduate scheme 20 years ago and the company were always at careers fairs hosted by my school, so I was very aware of their early careers opportunities. When I was sitting my GCSE's I was dead set on an apprenticeship, I felt I was ready to get stuck in in a professional environment and the typical student life didn't appeal to me."
Izzy – Business Apprentice
Niamh one of our Engineering apprentices tells us why she chose an apprenticeship over other higher education;
"Having financial independence was important to me as it gave me the ability to save money to put towards a mortgage as I studied. Unlike full time University it allows me to develop hands on experience in the workplace which helps me embed my engineering knowledge. "
Matthew one of our business apprentices explains where he sees his future career path, now he is an MBDA apprentice;
"I think starting as an apprentice gives you vital knowledge and an understanding of the business as a whole as you are moving from placement to placement and meeting new people constantly. You are also seen as "the future" of the business rather than just an apprentice. I see my career progressing at MBDA and see myself staying here for a long time after my apprenticeship has finished."
Like many other larger organisations, we value what our apprentices bring, and understand we can help our apprentices develop their skills and knowledge to create a happy innovative workforce for the future.
Click here to find out more about an apprenticeship with MBDA UK