Story

MBDA UK Recognition Awards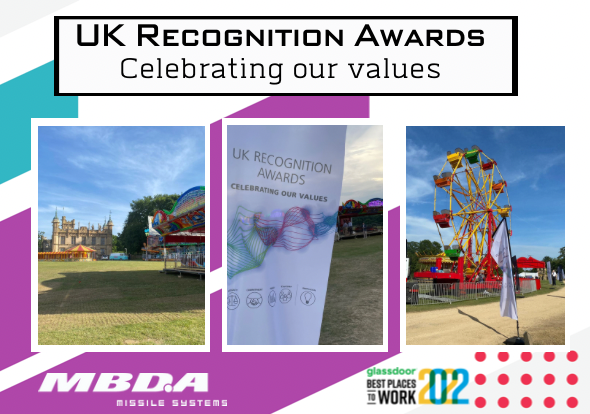 Monday 11 July 2022
In June 2022, colleagues from across MBDA UK got to experience all the fun of the fair as we celebrated the achievements of the UK Recognition Award winners for 2020 and 2021 at an event with a difference.
Held in the picturesque grounds of Knebworth House, near Stevenage, the event was a chance to recognise and celebrate the achievements of more than 500 colleagues for work they have done in recent years.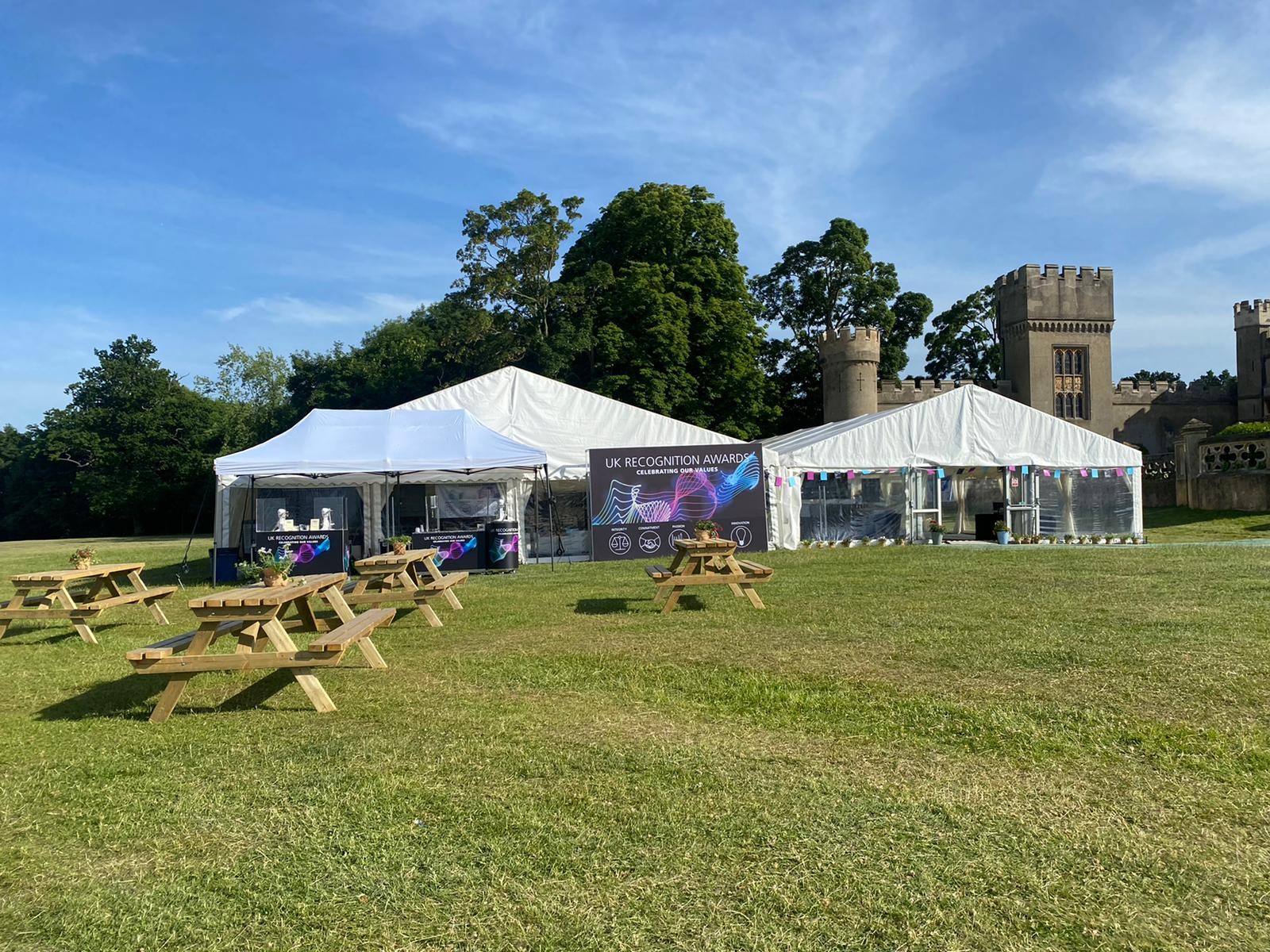 Winners were invited to sample a host of different mini-delicacies throughout the night, while getting to ride on a range of fairground favourites; including a Ferris wheel, ghost train and dodgems! The event also included a variety of food vans, drink options, live music, and a dancefloor for MBDA employees to show off their other talents!
With the sun shining down on festivities, UK Managing Director, Chris Allam opened the Recognition Awards event by reminding our people why they were there:
"All of you here tonight have achieved some wonderful things, lived our values, demonstrated inspiring leadership, helped MBDA deliver on its promises to our customer, or contributed to your local community."
Final year Business Apprentice, Jordan, was part of the team that helped organise the event for their colleagues. Commenting on the event as it came to a close, Jordan said: "You can see from the smiles on people's faces and the fact people have let their hair down a little that they've had a good night. The dodgems seem to be a real hit and the queue for fish and chips was enormous!"
Among the guests was Engineering UK Business Manager, Amy, who said: "It's felt like a proper celebration which has been really refreshing and a great way to recognise everyone's achievements. Everyone has had the best time and enjoyed having the opportunity to connect with their colleagues in a relaxed environment."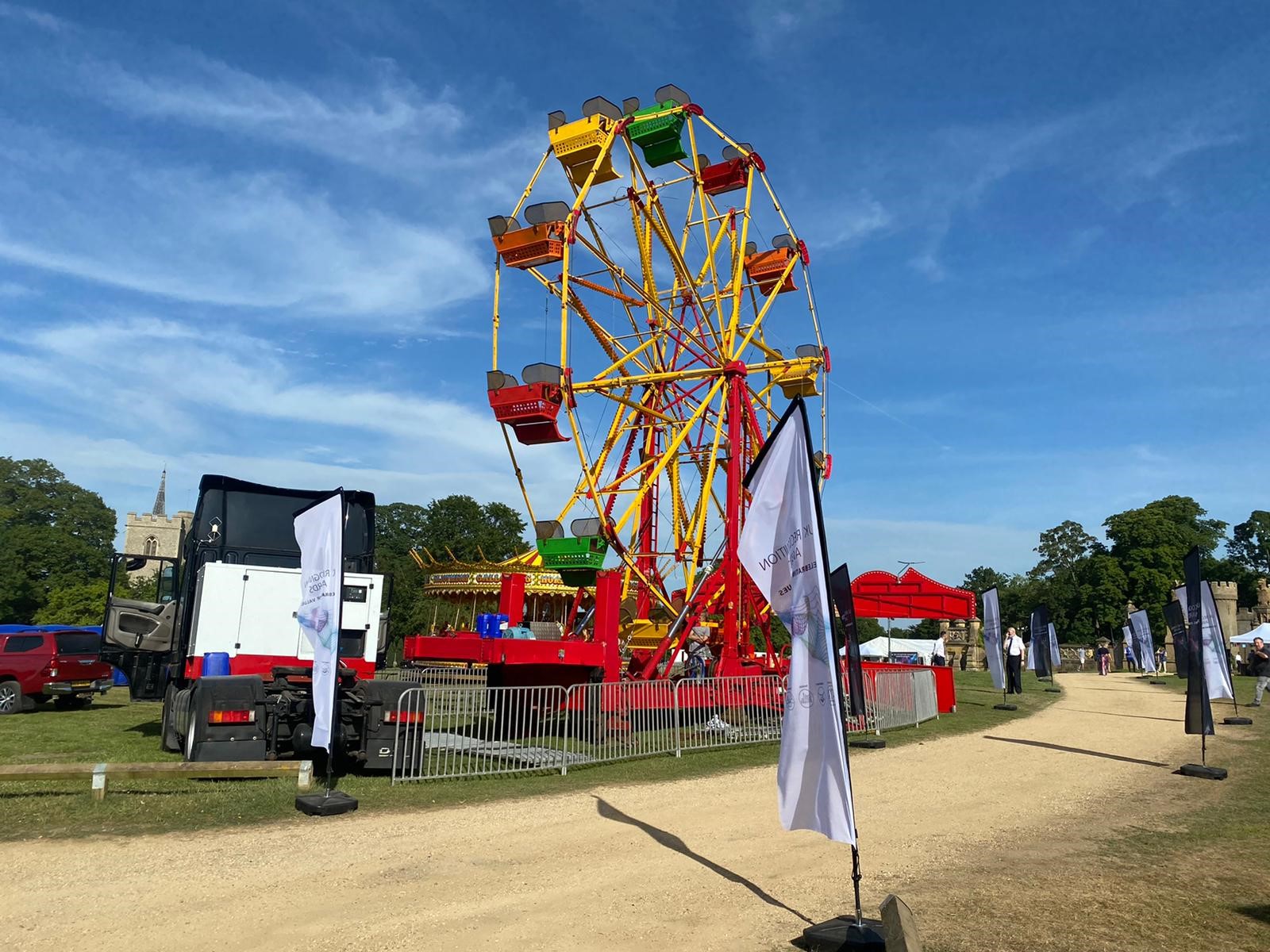 Anyone joining MBDA as part of their career journey can expect to have their hard work and ideas rewarded and recognised when they push themselves and others to achieve above expectations.
Explore our vacancies today to spark a conversation with one of our recruiters about how a career with us could be the next best thing you do.